Preserving memories for 20 years!
Personal & Professional Video Transfer Services in Ventura County
At AllYourMemoriesOnDVD we take great pride in the quality of our work and our excellent customer service. We handle your family memories with great care and never ship your photos, film, or videos out for transfer. All the transfer work is done on premises and when you drop off your videos you will meet the person who will complete your project. Our video professional will spend one-on-one time with you to discuss your project and needs and will never pressure you into purchasing a more expensive service. We are delighted to answer your questions before, during, and after your project is complete. We treat each project with the care we would give our own family memories and believe each customer is a blessing!
Here's what our customers have to say!
I want to thank you with all my heart for the splendid video you created with scenes of our family. It meant a great deal to me to see my father and all the family in such happy circumstances.
Lee
8mm Film Reel Transfer to DVD
I am soooo happy with my family films! What a wonderful gift to be able to share with everyone! Thank you for taking the time to arrange the music and bring our memories back to life. I should have done this sooner!
Nancy
8mm Film Reel Transfer to DVD
Dear Dan- Thank you so much for the wedding videos. Our anniversary was yesterday 8/16! We've been married 12 years. We watched the video with our kids and my parents. We all loved it. Thank you!
Cara and Andy B.
Wedding VHS to DVD transfer
You are awesome! Thank you for sharing your creativity, talent, work ethic, and advocacy with us! We appreciate all you did to help our day be a huge success!
Love, Kathy + Dorn
Green screen video production (Filming and Editing) & Big Screen Presentation
Thank you so much for the wonderful video production. We have been enjoying the video and looking back at that special night. Thank you so much for going the extra mile to make such a beautiful video for us. We will refer you to all of our friends in the future. Thanks again.
Sincerely,
Shane and Amanda
Wedding Videography, Film and Edit Wedding
Thank you for the time and effort you put into my mother's memorial video. You brought so many emotions into the day with the music and photo arrangement, it meant so much to us all to see the happy moments we shared together. I had so many requests for copies of the video for the rest of our family. It is truly a family treasure.
Barbara and Robert
Photo Montage (Photographs to DVD Slide Show Presentation)
Thank you for helping us protect children and strengthen families! We appreciate all of your hard work and teamwork!
Kathleen & Team
Website design and maintenance
Thanks Dan for all your help with the photos we used for the memorial video!
Love, Lucinda
Photo Montage, Celebration of Life Video
I want to thank you again for the amazing work you did transferring our memories to disc. You truly saved our family films from a life stuck on a closet shelf, destined never to be viewed. You turned a box of junk into a beautiful gift that will be enjoyed for decades to come. The music you picked out for the silent films was spot on, in fact I had a hard time convincing everyone that I did not pick out the music. Your work brought my mother and sisters to tears, and the photomontage was a group favorite. [. . . ] Again your hard work and attention to detail resulted in an outcome that far exceeded my expectations. Thank you so much for all your hard work.
Talk Soon,
Gabrielle
VHS & Video Transfer to DVD, Photos to DVD Photo Montage
. . . we have received a nice amount of thank you's as well as compliments on the day . . . thank you for all of the time and talent you have invested into this project. You produced a wonderful tribute/bio/music. . . and more than that it helped make the day fabulous. The preview is great it touched my heart to see those beautiful faces so soon after the event. Thank you I can't wait to see the feature length film!!!!!!
Chelle
Event Videography, Video Edit, Big Screen Presentation
Contact Us
For 20 years we have worked with numerous individuals, couples, businesses, and organizations to help them realize their video project vision. Preserving memories and producing professional videos is our passion and we look forward to each opportunity. Thank you to our valued customers and clients.
Business Hours:
11:00AM-8:00PM
Monday-Friday
Ventura, CA 93001
805-377-7333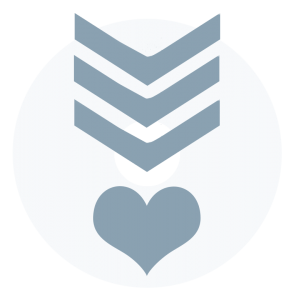 info@AllYourMemoriesOnDVD.com